Drei Burgen Blick (View of 3 castles)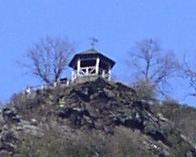 The view of 3 castles is a panoramic site above St. Goarshausen from where you see Castle Katz, Castle Rheinfels and Castle Maus.
You also have nice views of the Loreley rock, St. Goarshausen and St. Goar.
This walk is highly recommended.
Translator: Thanks to Freddy Storm - a speedy Flem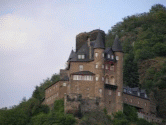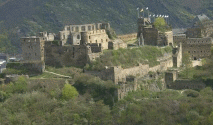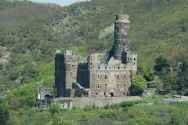 Bookmark
this article at
...











---
| | |
| --- | --- |
| | |
| Source: Photo Loreley Felix Koenig, Photo Marksburg Braubach Touristik | © 2006 go_on Software GmbH |