Riding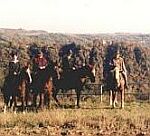 Wanderreitstation (Manege) Pabst

Riding - Guided rides of one or more days in the Hunsrück and the Eifel - Initiation rides with trail - Sunday rides - Rides of 2 – 3 hours on the grounds after preliminary appointment - Also for beginners, elderly people with a calling and shy horsemen(women).
St. Goar
Angela and Walter Pabst
Auf dem Flürchen
56329 St. Goar - Biebernheim
Tel. + Fax: 06741 - 70 21
eMail: AngelaPabst@web.de
Bookmark this article at ...












Loreley up-to-date
Bridge
St. Goarshausen - St. Goar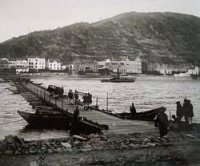 Source:
Archive Loreleycity St. Goarshausen
More historical pictures www.st-goarshausen.de .
Loreley Song
by Jasmin Hillgruber from Lübeck.
Please select the loudspeaker.
Deutschland Germany information
Rhein river information
Loreley Info now mobile