Playing skittle
Skittle-alleys along the Rhine in the Loreley Valley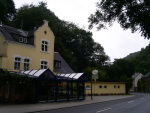 Playing skittles in the club of St. Goarshausen. The skittle-alleys are not far from the Rhine in a side valley towards Nastätten. The restaurant "Zur alten Mühle" in the Loreley city St. Goarshausen has two modern skittle-alleys.
St. Goarshausen
Zur alten Mühle
Nastätter Straße 52
Tel.: 06771 - 18 86
Bookmark this article at ...












Loreley up-to-date
Bridge
St. Goarshausen - St. Goar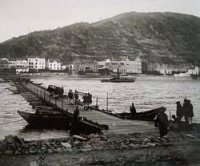 Source:
Archive Loreleycity St. Goarshausen
More historical pictures www.st-goarshausen.de .
Loreley Song
by Jasmin Hillgruber from Lübeck.
Please select the loudspeaker.
Deutschland Germany information
Rhein river information
Loreley Info now mobile