Hirzenach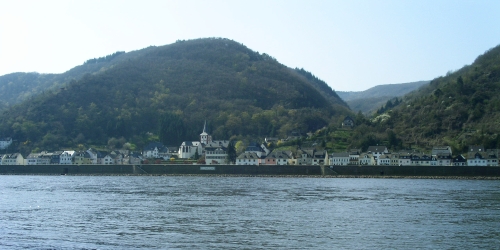 Source: Elke Greiff-Gossen
The city of Hirzenach looks back on a 1000 year's history. The view of the city is dominated by one of the oldest convents of the central Rhineland, the former Benedictine provost. It consists of the provost church and the accompanying provost building, gardens which are preserved in Baroque style and a former parish church, now used as residential house.
Hirzenach is vantage point for hiking on the trail Rhein Burgen Wanderweg in a beautiful and peaceful nature. Also bicycle tours on well developed cycle tracks like the romantic castles and palaces bicycle tour through the unique Middle Rhine Valley are an experience.
Bookmark this article at ...












Loreley up-to-date
Bridge
St. Goarshausen - St. Goar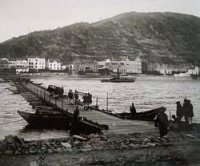 Source:
Archive Loreleycity St. Goarshausen
More historical pictures www.st-goarshausen.de .
Loreley Song
by Jasmin Hillgruber from Lübeck.
Please select the loudspeaker.
Deutschland Germany information
Rhein river information
Loreley Info now mobile