Fürstenberg Castle Ruin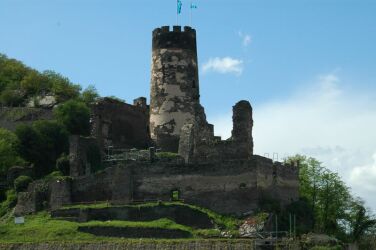 Source: Peter Weller GNU FDL
Opening hours

not open to visitors
Also Fürstenberg Castle, built in 1219, was built by order of an archbishop, the bishop of Cologne. It provided protection of his estates and was used for the levying of tolls. Destroyed in the course of the Palatinate Succession War, the castle ruin now only gives an idea of former monumental impression.
Like Heimburg Castle it is also privately owned today.
Source: Mittelrheinforum
Bookmark this article at ...