Elettore's Palace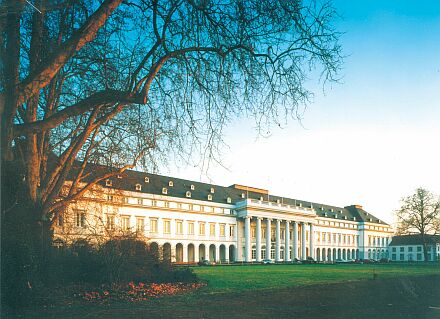 Fonte: Turismo di Koblenz
Opening hours

not open to visitors
the palace houses
public authorities
available for prestigious events
Elector's Palace, nearby the Rhine river, is the first most important early classical building in the Rhineland. The palace was built for the Elector Clemens Wenzeslaus of Trier according to the plans of French architects from 1777 to 1793. It was the favourite residence of Prince Wilhelm from Prussia and his wife Augusta especially between 1850 and 1858.
In 1944 the palace was destroyed. It was rebuilt from 1950 to 1951. Entrance hall, stairway and garden hall were reconstructed in simplified form.
Today the building houses public authorities - in addition, it is available for representative arrangements.
Fonte: Mittelrheinforum