Lorch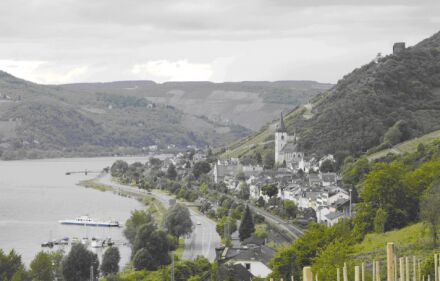 Kaynak: Lorch şehir
If you want to become acquainted with Lorch, you have to discover it: 32 lanes with archways, nooks and recesses from the Middle Ages.
Romantic half-timbered houses, the well-fortified Strunck, the Leprosenhaus (house of lepers) with a round tower, the Zehnthof (storage yard for the duties to the church), the town hall and the church accentuate the wilful and discrete character of the city. A very striking building is the Hilchen House from the 16th century, located directly at the Rhine (Ren).
Beside rest, idyll and recovery, Lorch presents an interesting and varied townscape which is marked by the eventful history. Strong fortifications, fortified towers and walls.
Lorch, the wine an tourist city, houses between its walls valuable, historic-cultural treasures from many centuries. Cultural events, concerts, exhibits, guides and festivals take place all the year. The varied gastronomy satisfies all guests. In the city you find many Straußwirtschaften (wine taverns) in authentic atmosphere, wine-cellars and exclusive restaurants.
If you want to get to know Lorch, you will have to discover and experience it.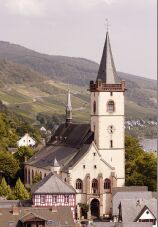 Very worthy mentioning is the parish church St. Martin with the greatest wood carved altar (1483) in Germany and the Riesling register.
Also the Robert Struppmann Museum (art and local history of the city of Lorch), mainly with sacral sculpture from the Middle Ages.
Kaynak: Fotoğraf ve Metin Lorch şehir
Current Loreley
Loreley guided tours
Tour "Enchanting Loreley"
Tour "Enchanting Loreley" including nature hike and wine tasting
Registration Loreley Tours
Fon: +49 (0) 6774 – 745
Fax: +49 (0) 6774 – 8174Mail: info@tempus-rhenus.de
Deutschland Germany information
Rhein river information
Loreley Info now mobile