Kestert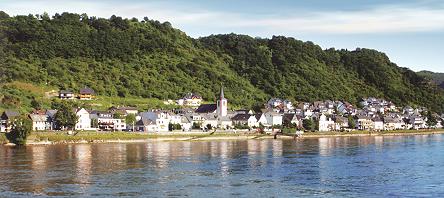 Kaynak: family Diesler-Chmielewski
Kestert is a 1200 years old traditional city of mariners and wine-growers.
Worth seeing is the parish church.
Because there are many cultivated orchards around Kestert, one should climb up to the "Hindenburghöhe" (345 m), to enjoy an unforgettable sight of a splendid sea of blossoms in spring.
Kestert is an ideal starting point for walks along the trails Rheinsteig and Rhein Burgen Wanderweg.
Current Loreley
Loreley guided tours
Tour "Enchanting Loreley"
Tour "Enchanting Loreley" including nature hike and wine tasting
Registration Loreley Tours
Fon: +49 (0) 6774 – 745
Fax: +49 (0) 6774 – 8174Mail: info@tempus-rhenus.de
Deutschland Germany information
Rhein river information
Loreley Info now mobile