Miniature golf
Miniature golf in the Loreley valley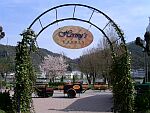 The miniature golf course is close to the Rhine. It belongs to the garden inn Hermy's Garden and it is ideal for families. The parents enjoy the gastronomy while the kids play miniature golf. Variable opening hours.
St.Goar
Hermy's Garden
Rheinanlagen St. Goar
Am Hafen 1
Tel.: 06741 - 13 60
Marcar este artículo en ...












Loreley up-to-date
Bridge
St. Goarshausen - St. Goar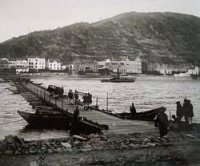 Source:
Archive Loreleycity St. Goarshausen
More historical pictures www.st-goarshausen.de .
Loreley Song
by Jasmin Hillgruber from Lübeck.
Please select the loudspeaker.
Deutschland Germany information
Rhein river information
Loreley Info now mobile